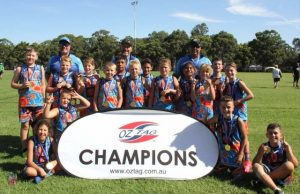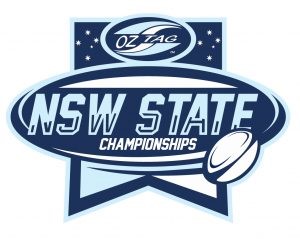 NSW JUNIOR STATE CUP
2022 NSW JUNIORS STATE CHAMPIONSHIPS
UNDER Boys & Girls 13's – 17's
Wednesday 1st & Thursday 2nd June, 2022
UNDER Boys & Girls 9's – 12's
Saturday 4th & Sunday 5th June, 2022
C.ex Stadium, Coffs Harbour
*Division One only*
Congratulations to our East Hills Goannas Coaches, Managers and Players:
U9 BOYS  Corey Brown – Coach
Jessica Scott – Manager
U10 GIRLS – Tuck King – Coach
Kimberlee King – Manager
Girls 10's State Cup team list
U10 BOYS – Greg Payne – Coach
Vanessa Walshe – Manager
U12 BOYS – David Curtis – Coach
Todd Heslehurst – Manager
U13 BOYS – Stephen Crawford – Coach
Roxanne McDonald – Manager
U16 GIRLS – Ali Marsh – Coach
Maine Paekau – Manager
Girls 16's State Cup team list
All games will be at C.ex Stadium Coffs Harbour on the following dates:
EAST HILLS GOANNAS CLAIM THEIR FIRST EVER CHAMPIONSHIP TITLE
17 Mar 2021
The Under 11's East Hills Boys have made history, winning the Club's first ever Grand Final at the NSW Junior State Cup at Bass Hill in February.
The small association has added their first gold medal to the cabinet after the Under 11 Boys defeated reigning champions, Cronulla 4-3 in a thrilling Grand Final drop-off.
East Hills Director, Karen Smith has shared how special it was for the Under 11's Boys come away with the Grand Final win.
"It was absolutely amazing, particularly because they came 4th in their Pool and most people would have written them off," Smith said.
"People are still talking about it – parents, other teams and even senior teams," she said.
The East Hills boys came off the back of a confidence-building Quarter Final win against the competitive Central Coast (5-3), before defeating hot contenders, Parramatta in a tight Semi Final (3-2).
Come the Grand Final, the boys met the two-year reigning champions, Cronulla, who beat them quite convincingly in a round game on Day 1.
The game was a spectacle for all in attendance – the back-and-forth score had everyone holding their breath and checking their watches.
With one minute on the clock, the East Hills boys shifted the ball to get over the line, leveling the score at 3-3 and sending the game in extra time drop-off.
Cronulla tapped off first, proving East Hills' defence strong as they scrambled fiercely to keep them out. Once the changeover was called, the boys worked themselves up the field, securing their championship title with a diving try in the corner.
"It was an amazing comeback. The boys never doubted their ability to do it and I think that was a telling factor," Smith said.
"We are all extremely proud of the team and their coaches," she said.
Smith put the boys' success down to the tireless efforts of their coaching staff; David Curtis and David Towers, as well as manager Todd Heslehurst.
"David Curtis and Todd have been coaching at our club for a number of years now and thoroughly deserve the result,"
"They have coached this team since they first entered as Under 8's in the East Hills Comp, so I'm particularly pleased for them to have achieved this result," Smith said.
As a popular talking point, the win has been fantastic for the association, Smith confident that it will encourage more teams to play at representative level.
"This year we fielded 5 teams at Coffs Harbour and 5 teams at Bass Hill. We are hoping to continue to grow at rep level thanks to our wonderful parents who volunteer to manage or coach and this result from the Under 11 Boys will certainly help us achieve this goal," she said.
Compared to some, East Hills is a small association working to continue their growth at grassroot levels in order to develop their representative teams.
"Our Junior Comp is held on Wednesday afternoons only – we don't have the luxury of two or three different days and large numbers to choose from for rep team," Smith said.
"When we started Juniors we had nine teams and it quickly grew. We now have around 70 teams playing during Summer from Under 6's to Under 16's," she said.
East Hills have three teams participating in division two at the 2021 Senior State Cup in May – two Mixed teams and a Men's 20's team.